Safe, gentle, painless, and effective beauty treatments at your home - just like spa treatments.
60 day money back guarantee and a customer support team always there to answer any questions you might have.
Are you a skincare beginner? Great! Are you a skincare veteran? Wonderful! Our products fit into anyone and everyone's skincare routine/regimen!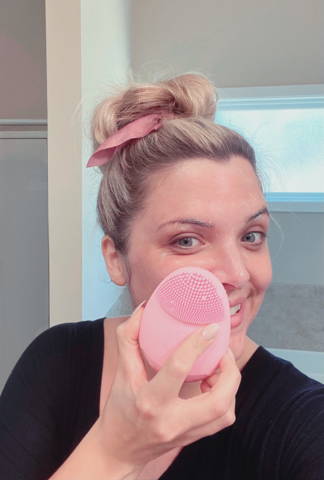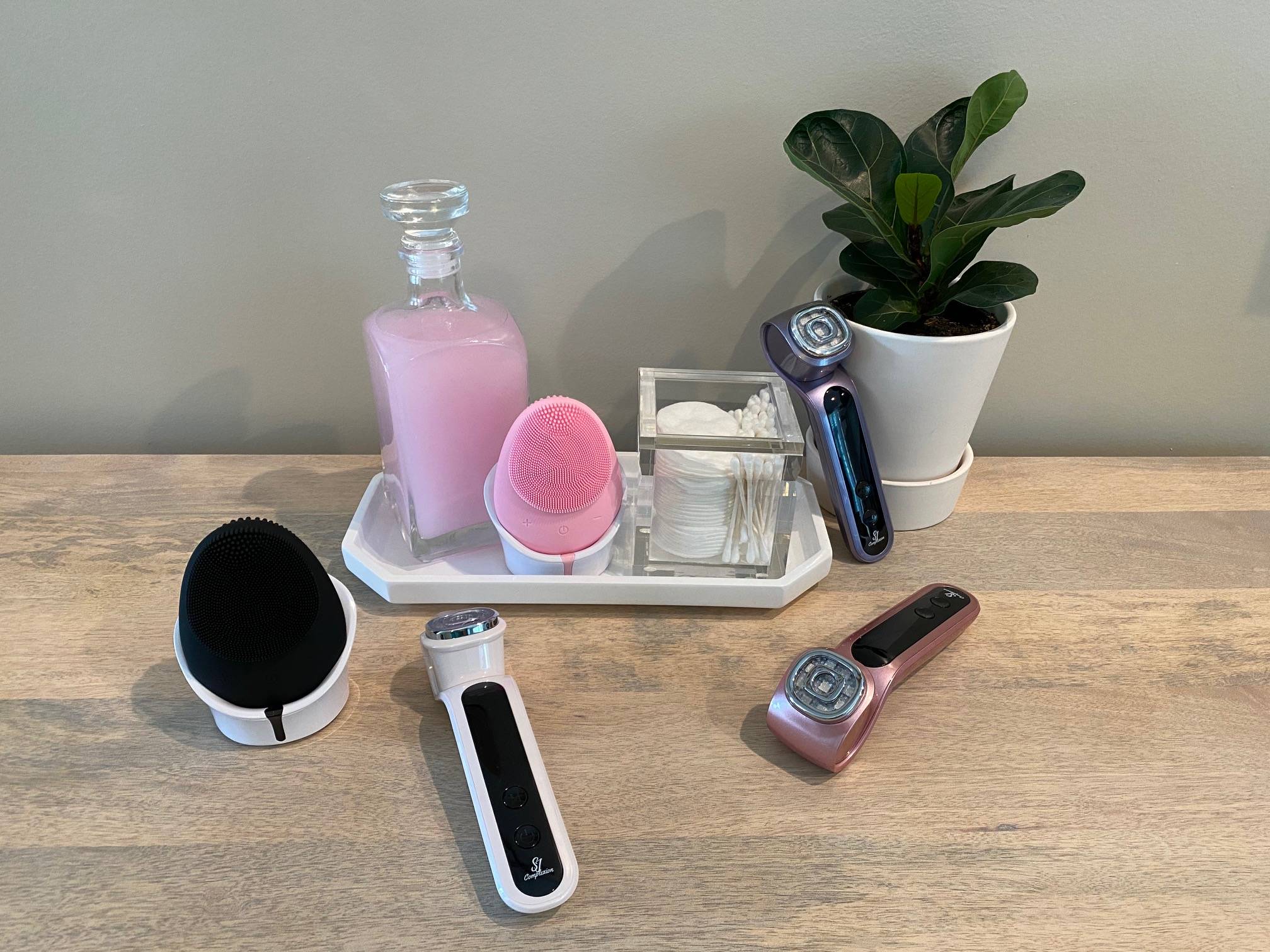 Step 1: Cleansing the skin
Remove makeup and/or dirt before using the Complexion Cleansing Brush. Wet the Cleansing Brush (can be used in the shower!), apply a facial cleanser, choose your vibration preference, and clean away! Enjoy the massage and gentle exfoliation! Once the automatic shut-off occurs OR once you feel clean, rinse your face and continue with your serums, masks, treatments, moisturizers, etc.
Once your face and neck are cleansed, it is time to use the Complexion Treatment Wand for your skin treatment(s). Apply a water-based serum, cream, or gel to your face and neck. You can either choose to treat your whole face/neck, one section at a time, or just treat spot certain areas. It's all up to you! Hold down power button to turn on device. Use buttons to choose your preferred LED light setting and your preferred current intensity setting. Apply wand to your face and move gently to massage skin. A 10-15 minute treatment is recommended (automatic shut-off at 15 minutes), but any amount of time is beneficial.
Step 3: Clean, treated skin is accomplished!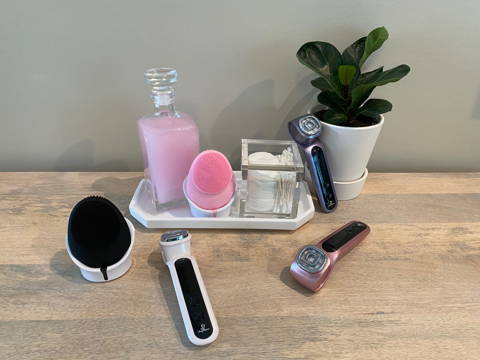 Complexion Treatment Wand Benefits
LED settings:
-Blue Light - Anti-acne - Eliminates acne causing bacteria
-Red Light - Anti-aging - Combats wrinkles and increases collagen production
-Green Light - Skin Balancer - Balances oil vs moisture production
-Cyan Light - Skin Soother - Calms and sooths irritated skin. Helps release stress and reduce skin tension
-Yellow Light - Redness Reducer - Alleviates redness from inflammation and rosacea. Also effective in treating hyperpigmentation
-Purple Light - Cell Rejuvenation - Stimulates lymphatic drainage and increases cell regeneration
White Light - Skin Relaxer - Heals skin cells to restore and achieve healthier skin
RF, EMS, and Sonic Vibration:
-Radio Frequency therapy uses energy waves to produce heat, which stimulates the production of collagen and tightens skin.
-Electrical Muscle Stimulation can help to brighten skin complexion, improve skin elasticity. and reduce wrinkles by increasing blood flow to the facial cells.
-Sonic Vibration improves blood flow and lymph circulation, as well as offers a wonderful facial massage.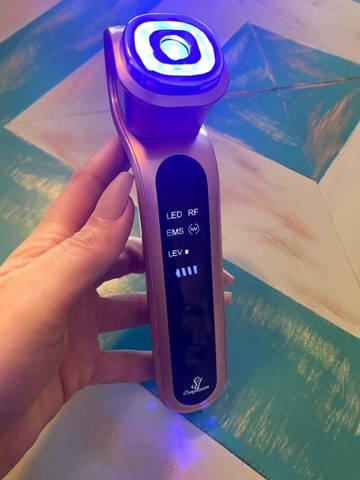 1000+ customers love this product and rated it 4 stars or more!